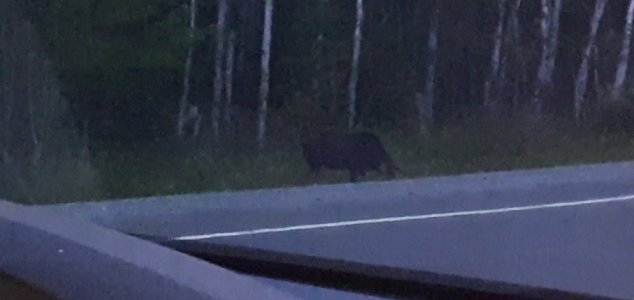 What is this thing exactly ?

Image Credit: YouTube / Audree Tanguay Frechette
Footage has emerged showing what appears to be a Gollum-like creature skulking around in the woods.
The intriguing video was reportedly filmed on July 29th in Gaspesia, Quebec, Canada.
"I was filming a moose on a roadside," wrote Audree Tanguay Frechette who recorded the footage. "Looking at the video I saw this strange shape at the back left. Can someone tell me what it is?"
Some Internet users have noted that the creature looks a bit like Gollum from
The Lord of the Rings
while others have likened it to one of the aliens from the movie
Mars Attacks!
But is everything really as it seems ?
If you follow the movements of the creature, it seems as though it is moving with the camera, rather than independently of it. As such, it could be argued that it is not a creature at all but a smudge on either the camera lens or the window of the car.
Could this explain what can be seen in the video or is there an alternative explanation ?
You decide.
Source: IB Times | Comments (56)
Tags: Creature