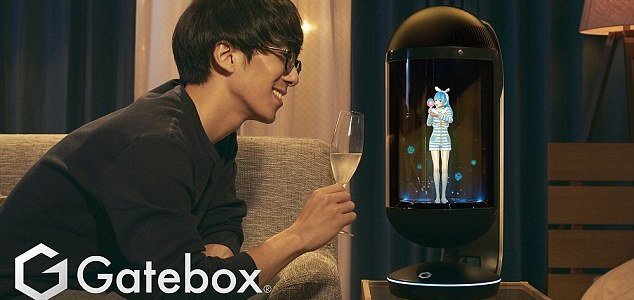 The unit has been targeted at 'single men who live alone'.

Image Credit: YouTube / Gatebox Labs
The Gatebox virtual assistant takes the form of a holographic anime girl who you can interact with.
Voice assistants such as Amazon Alexa and Apple Siri have become increasingly popular in recent years, but now one Japanese company has taken things one step further by transitioning from a purely voice-based system to one that you can practically have a relationship with.
Originally only available in a limited capacity to customers who placed a pre-order, the Gatebox virtual assistant appears as a holographic anime girl named Hikari Azuma.
In addition to responding to voice commands, Azuma is capable of recognizing her owner's face, controlling various 'smart' devices around the home and can even send text messages.
According to Gatebox, she has been designed to interactive "on a more personal level".
"Hikari Azuma is a character with a comforting charm," the firm stated. "Hikari Azuma will grow to be the user's ideal wife after further updates."
Currently only available in Japan, the unit can be purchased for 150,000 yen ($1,339).
Source: Kotaku | Comments (22)
Tags: Gatebox, Japan, Anime