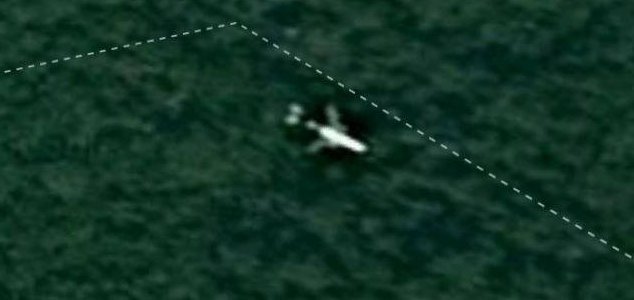 Could this be MH370 or is it simply an airliner flying over the jungle ?

Image Credit: Google Earth
A British man claims that he has discovered the missing airliner in the jungles of Cambodia using Google Earth.
Efforts to uncover exactly what happened to Malaysia Airlines Flight 370 have been continuing in earnest in recent months with investigators eager to solve its disappearance once and for all.
Now Ian Wilson, an amateur technology sleuth who has been searching for the plane on Google Earth, believes that he might have actually made a breakthrough in the form of a satellite image showing what looks like a large plane sitting in the middle of the Cambodian jungle.
"I was on there (Google Earth), a few hours here, a few hours there," he said. "If you added it up I spent hours searching for places a plane could have gone down."
While skeptics have pointed out that the plane in the image could simply be an airliner flying over the jungle, Wilson remains adamant that he has uncovered the wreckage of MH370.
"Measuring the Google sighting, you're looking at around 69 meters, but there looks to be a gap between the tail and the back of the plane," he said.
"It's just slightly bigger, but there's a gap that would probably account for that."
Source: Fox News | Comments (58)
Similar stories based on this topic:
Tags: MH370