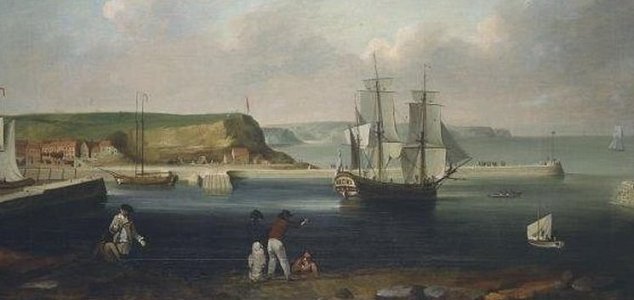 Captain Cook's iconic vessel has been found at last.

Image Credit: Thomas Luny
The final resting place of one of the world's most famous ships has reportedly been found after 240 years.
Believed to have been scuttled by the British military along with 12 other ships in 1778, the historic vessel's precise resting place has long remained something of a mystery.
She became famous after Captain Cook sailed her on his voyage to the "unknown southern land" between 1768 and 1771. She was the first ship ever to reach the east coast of Australia.
Now following a concerted search effort by a team of archaeologists and divers from the Rhode Island Marine Archaeology Project and the Australian National Maritime Museum, the wreckage of the HMS Endeavour has reportedly been discovered at the bottom of Newport Harbor.
The ship, which remains a significant historical treasure to several countries including Australia, the UK and New Zealand, was previously claimed alongside all the other wrecks in the region by the Rhode Island state government back in 1999, suggesting that Australian officials may need to negotiate should they wish to return the vessel to Australia.
It had been hoped that the vessel would be found in time for the 250th anniversary of Captain Cook's first historic voyage to the Pacific next year.
Further details of the find, including a 3D map of the site, are expected to be revealed on Friday.
Source: Brisbane Times | Comments (4)
Tags: Captain Cook, Endeavour