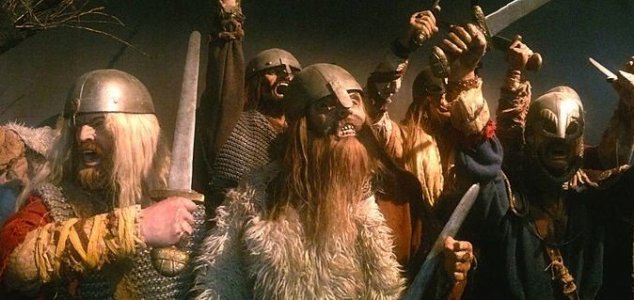 The sword has been described as 'extremely well-preserved'.

Image Credit: CC BY-SA 4.0 Wolfmann
Saga Vanecek discovered the pre-Viking-era relic while swimming near her family's holiday home in Sweden.
The sword, which was found in Vidostern lake, is believed to date back around 1,500 years.
"I was outside in the water, throwing sticks and stones and stuff to see how far they skip, and then I found some kind of stick," Saga told Swedish news site The Local.
"I picked it up and was going to drop it back in the water, but it had a handle, and I saw that it was a little bit pointy at the end and all rusty. I held it up in the air and I said 'Daddy, I found a sword!'"
"When he saw that it [was] bent and was rusty, he came running up and took it."
The discovery has since prompted further archaeological excavations at the site.
"It's not every day that you step on a sword in the lake!" said local museum worker Mikael Nordstrom.
Source: BBC News | Comments (21)
Similar stories based on this topic:
Tags: Sword, Sweden