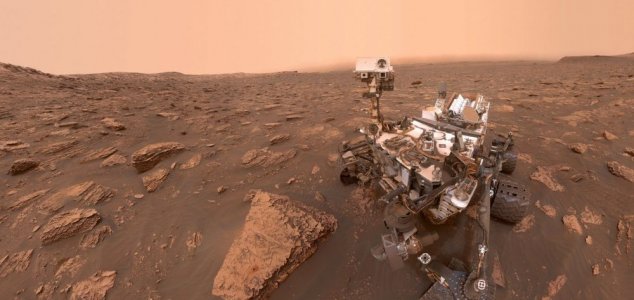 Curiosity is currently undergoing maintenance.

Image Credit: NASA/JPL-Caltech
NASA engineers have switched over to the rover's secondary computer to help resolve a technical fault.
The long-lived rover, which has been trundling around on the surface of Mars for over six years, developed a problem last month which prevented it from recording any new science data.
Fortunately, Curiosity is equipped with two computers (known as Side A and Side B) so that if one of them develops a fault and stops working properly, the rover can continue to operate using the other.
Upon landing on Mars in 2012, the rover used Side A initially but switched to Side B in 2013 so that engineers could resolve a glitch. Now following the recent technical troubles, NASA has taken the decision to switch back to Side A so that the problem with Side B can be addressed.
"At this point, we're confident we'll be getting back to full operations, but it's too early to say how soon," said deputy project manager Steven Lee.
"We are operating on Side A starting today, but it could take us time to fully understand the root cause of the issue and devise workarounds for the memory on Side B."
Fortunately, even if Side B cannot be fixed, it should still be possible for the mission to continue.
"We spent the last week checking out Side A and preparing it for the swap," said Lee.
"It's certainly possible to run the mission on the Side-A computer if we really need to. But our plan is to switch back to Side B as soon as we can fix the problem to utilize its larger memory size."
Source: NASA.gov | Comments (4)
Similar stories based on this topic:
Tags: NASA, Curiosity