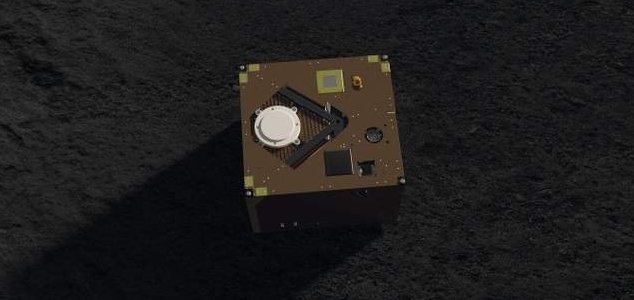 MASCOT was designed and built by the German Aerospace Center.

Image Credit: DLR
The latest robotic lander to touch down on the asteroid Ryugu had only enough power to last around 17 hours.
Japan's space agency JAXA made history last month when it succeeded in landing two 'hopping' rovers on the space rock as part of its ongoing Hayabusa-2 mission.
This week another rover, MASCOT (Mobile Asteroid Surface Scout) was sent to join them.
The mission was short-lived, owing to the lack of any recharging mechanism for the battery, however everything went according to plan and the rover collected and transmitted a large amount of data.
"All done with work!" it Tweeted. "Oh my ... can that be right? I explored Ryugu for more than 17 hours. That is more than my team expected. Do I get paid overtime for this?"
"And during this extra time, I also made another hop and explored part of a third asteroid day! But the best thing is: I sent ALL the data I collected to [Hayabusa-2]!"
"Now, team, it's up to YOU to understand Ryugu."
One of the photographs of the asteroid that MASCOT took during its short life can be viewed below.
Source: Independent | Comments (9)
Tags: Ryugu, Asteroid