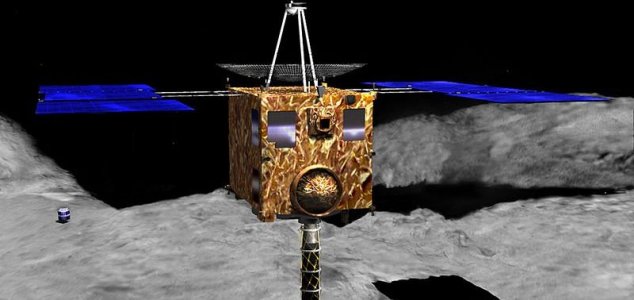 The crater will enable the probe to collect better samples.

Image Credit: J.R.C. Garry
The Japanese Hayabusa-2 spacecraft has detonated an explosive charge on the surface of the asteroid Ryugu.
Part of the Japanese Space Agency's ongoing MINERVA-II1 program, the probe launched back in 2014 and arrived in orbit around the asteroid on June 27th 2018 where it has since been collecting data while deploying its payload of four small exploratory robotic rovers.
Most recently, the spacecraft released what is known as the Small Carry-on Impactor (SCI) - an explosive device designed to blow a 10-meter-wide hole in the asteroid's surface.
To avoid being hit by the debris flying up from the explosion site, Hayabusa-2 moved itself to a sheltered position at the far side of Ryugu and left a small camera behind to monitor the blast.
Images later returned to Earth by the device captured a spray of debris following the explosion.
The spacecraft's ultimate goal will be to collect samples and return them to Earth next year.
So far, at least, everything seems to be going according to plan.
Source: BBC News | Comments (5)
Tags: Ryugu, Asteroid