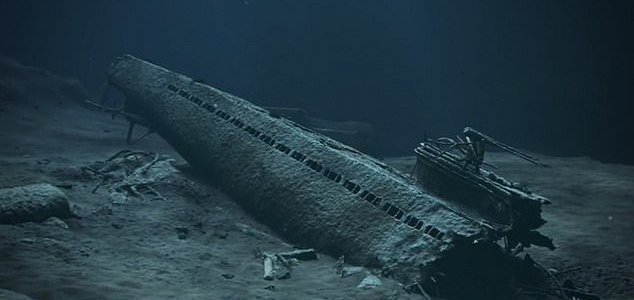 The wreck is leaking mercury.

Image Credit: NGI / Norwegian Geotechnical Institute
With its 60-ton cargo of mercury, the wreckage of U-864 is an environmental disaster waiting to happen.
The Nazi submarine had been transporting advanced weapons technology to Japan during World War II when the British decrypted a secure communication about the mission and moved in to intercept it.
Code-named 'Caesar', the mission ultimately ended in the U-boat's destruction after the British submarine HMS Venturer torpedoed it following a three-hour chase in 1945.
The wreckage was discovered by Norway's Royal Navy in 2003.
Despite being neutralized decades ago however, the submarine now poses a new threat - that of its cargo of mercury which threatens to leak out and cause irreparable harm to local wildlife.
Metallic mercury is particularly nasty because it can enter the human food chain through fish and is highly poisonous if consumed.
In an effort to tackle the problem, authorities in Norway are planning to entomb the wreckage beneath layers of sand, rubble and concrete - much like what was done following the Chernobyl disaster.
Local newspapers have come to refer to the wreck as "Hitler's secret poison bomb".
Source: Times of Israel | Comments (9)
Similar stories based on this topic:
Tags: Submarine, Mercury, Norway