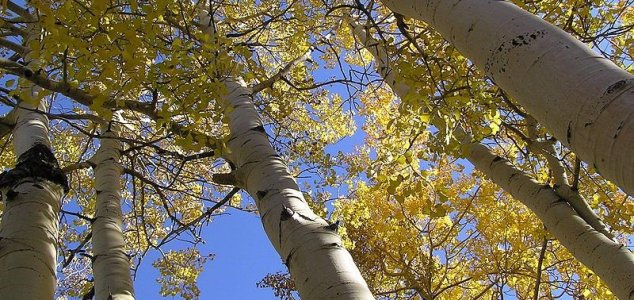 The colony has survived for tens of thousands of years.

Image Credit: CC BY-SA 3.0 Scott Catron
A record-breaking 80,000-year-old clonal colony of aspen trees in central Utah is in danger of being wiped out.
The remarkable natural wonder, which consists of an expanse of more than 40,000 trees, is made up of clones of the same individual aspen meaning that it is considered to be a single living organism.
Also known as the "trembling giant", the colony covers 43 hectares of Utah's Fishlake National Forest.
Sadly however, despite extensive conservation efforts, it is looking as though this magnificent region of forest may be on its way out following years of decline due to human activities and climate change.
In addition to suffering damage from trees being cut down, the colony has been under threat from years of drought in the region as well as from deer and other animals that have intruded upon it.
"After significant investment in protecting the iconic Pando clone, we were disappointed in this result," said ecologist Professor Paul Rogers from Utah State University.
As things stand, the colony may have only a few decades left.
"In addition to ecological values, Pando serves as a symbol of nature-human connectedness and a harbinger of broader species losses," said Professor Rogers.
"It would be a shame to witness the significant reduction of this iconic forest when reversing this decline is realisable, should we demonstrate the will to do so."
Source: Independent | Comments (11)
Tags: Pando, Aspen