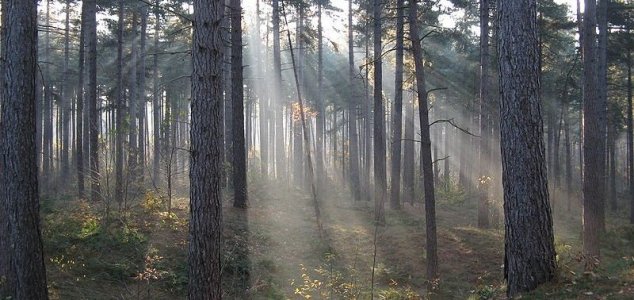 Hemimastigotes were found in the soil of a Canadian forest.

Image Credit: CC BY-SA 3.0 Donar Reiskoffer
The organisms, which sit on a 'major new branch' of the tree of life, were found in woodland in Nova Scotia.
Discovered by Dalhousie University graduate student Yana Eglit, the microscopic creatures - which are known as hemimastigotes - are unlike anything else found in nature.
Originally described back in the 19th century, these strange microbes measure mere hundredths of a millimeter in length and are able to move around using hairs that protrude from their bodies.
When Eglit's Canadian woodland samples were examined under a microscope, it was discovered that some of the hemimastigotes she had found were actually a completely new species.
She has since named her discovery
Hemimastix kukwesjijk
.
Her findings are helping scientists to better understand and classify these mystifying microbes.
"This discovery literally redraws our branch of the 'tree of life' at one of its deepest points," said study lead author Alastair Simpson. "It opens a new door to understanding the evolution of complex cells -and their ancient origins - back well before animals and plants emerged on Earth."
Source: Independent | Comments (3)
Similar stories based on this topic:
Tags: Canada, Hemimastigotes