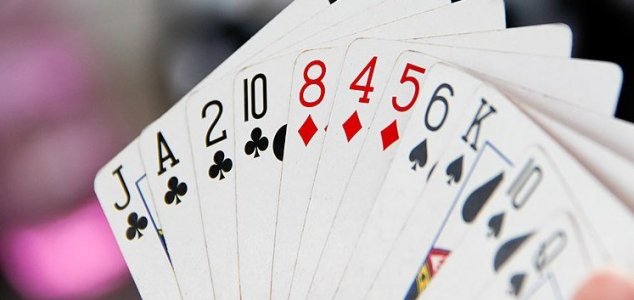 There's something unusual about the 8 of diamonds.

Image Credit: CC BY-SA 2.0 Jiahui Huang
Internet users this week were shocked to discover that the card has a secret digit that is hiding in plain sight.
Just about everyone will have played a game using a standard deck of cards at some point in their lives, yet it turns out that there is something very special about one of the cards that, until now, hardly anyone has actually noticed.
The card in question is the 8 of diamonds. If you look closely at the pattern of 8 diamonds on the card's face, you will notice that the white space between the symbols is itself shaped like an 8.
The mind-bending revelation comes courtesy of Twitter user @PlinketyPlink who posted a close-up of the card and wrote "What age were you when you first saw the 8 in the middle of the 8 of diamonds?"
The Tweet produced a torrent of replies from users who had never spotted the hidden 8 before.
It just goes to show how easily something so obvious can go unnoticed for so long.
Source: Lad Bible | Comments (3)
Tags: Cards, Diamonds