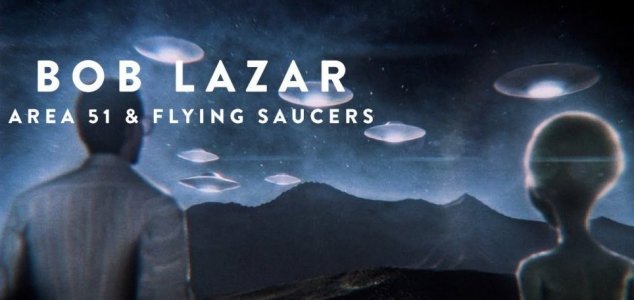 The documentary will be available to stream later this month.

Image Credit: YouTube / The Orchard Movies
The man who allegedly reverse-engineered UFOs is the subject of a new documentary about his time at Area 51.
Widely attributed with bringing the secretive test facility in to the limelight, the 59-year-old made headlines in 1989 when he revealed that he had worked with captured extraterrestrial technology during his time at 'S4' - a site situated near to Area 51 - between 1988 and 1989.
An alleged witness to captured alien 'saucers', Lazar claimed to have intimate knowledge of what powered them - Element 115 - a chemical element that wouldn't be synthesized until 2003.
He also maintained that he had seen government briefing documents describing alien involvement in humans affairs over thousands of years.
Now a new documentary from filmmaker Jeremy Corbell entitled '
Bob Lazar: Area 51 and Flying Saucers
' aims to explore Lazar's life and the remarkable claims that have come to define it.
A trailer for the documentary, which will be available to stream on Dec 18th, can be viewed below.
Source: Motherboard | Comments (272)
Tags: Bob Lazar, Area 51