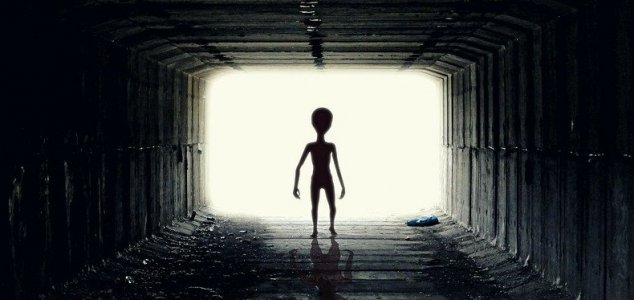 What would an extraterrestrial visitor really be like ?

Image Credit: CC0 Pixabay
A scientist with NASA's Intelligent Systems Division believes that our idea of alien life is too narrow.
In a recent paper, Silvano P. Colombano theorized that intelligent extraterrestrial life may have already visited our planet and that it may be very different to how we might expect it to be.
"I simply want to point out the fact that the intelligence we might find and that might choose to find us (if it hasn't already) might not be at all produced by carbon based organisms like us," he wrote.
"Our typical life-spans would no longer be a limitation (although even these could be dealt with multi-generational missions or suspended animation), and the size of the 'explorer' might be that of an extremely tiny super-intelligent entity."
It is also not unreasonable to assume that any extraterrestrial visitors capable of reaching our planet will almost certainly possess technology far in advance of our own and may have even found a way to travel quickly between star systems.
"We need to re-visit even our most cherished assumptions," Colombano wrote.
"Considering further that technological development in our civilization started only about 10K years ago and has seen the rise of scientific methodologies only in the past 500 years, we can surmise that we might have a real problem in predicting technological evolution even for the next thousand years, let alone 6 million times that amount !"
Radio waves, for instance, travel at the speed of light, making communication over interstellar distances problematic. But what if there was another way to send messages to other worlds ?
It could be that we have barely even scratched the surface of what's possible.
Source: New Zealand Herald | Comments (74)
Similar stories based on this topic:
Tags: NASA, Extraterrestrial