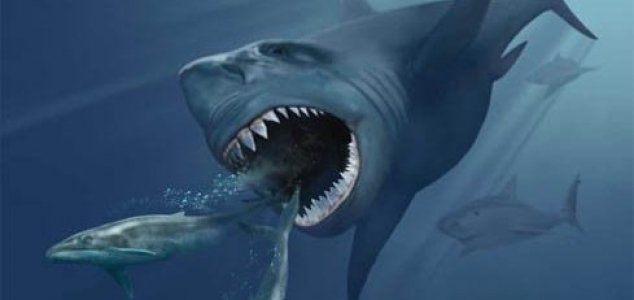 Did a supernova wipe out the world's largest shark ?

Image Credit: CC BY 3.0 Karen Carr
A new study has suggested that the world's largest ever shark may have been wiped out by an exploding star.
Measuring up to 60ft in length, this prehistoric behemoth, which lived up until around 2.6 million years ago, made the great white shark - which is less than a third of its size - look like a minnow.
For 20 million years this gargantuan predator dominated the world's oceans, but then something happened that had such a catastrophic effect on the species that it ended up going extinct.
Now in a new study, scientists have linked the energetic demise of a nearby star to the extinction of not only megalodon, but of up to 36 percent of all the Earth's marine megafauna.
Key to this catastrophe was the bombardment of our planet by deadly cosmic rays which would have had a particularly devastating impact on large animals.
"We estimated the cancer rate would go up about 50 percent for something the size of a human - and the bigger you are, the worse it is," said lead author Adrian Mellot.
"For an elephant or a whale, the radiation dose goes way up."
By studying how different species and habitats would have been impacted by such an event, Mellot and colleagues concluded that it was "reasonable to hypothesize that this increase in radiation load may have contributed to a newly documented marine megafaunal extinction at that time,"
This event would have almost certainly brought about the demise of megalodon as well.
"They just disappeared about that time," said Mellot.
Source: Newsweek | Comments (24)
Similar stories based on this topic:
Tags: Megalodon, Supernova