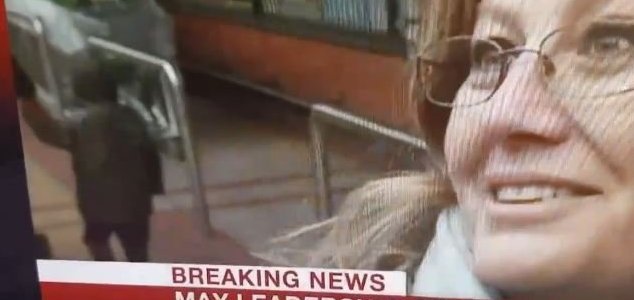 The boy just appears out of the blue.

Image Credit: BBC News / Twitter / TewkesburyLeak
Social media users were left puzzled recently by a news clip showing a boy who seems to appear from nowhere.
The peculiar clip, which features a woman who is being interviewed about efforts to remove British Prime Minister Theresa May from power, seems normal enough at a glance, but if you look closer at the background on the left-hand side a young boy can be seen suddenly popping in to view.
The so-called 'teleporting boy' quickly went viral on Twitter, prompting numerous comments from social media users who made various tongue-in-cheek references to science-fiction shows and movies.
As it turns out however, the anomaly is down to little more than an editing error. It seems that someone at the BBC had taken a shortcut when putting together the end of the piece.
"Morph transition, it would have been done as the interviewee may have carried on talking so they needed a clip where she wasn't," said one user. "Pretty standard."
The clip in question can be viewed below.
Source: Lad Bible | Comments (8)
Tags: Teleport