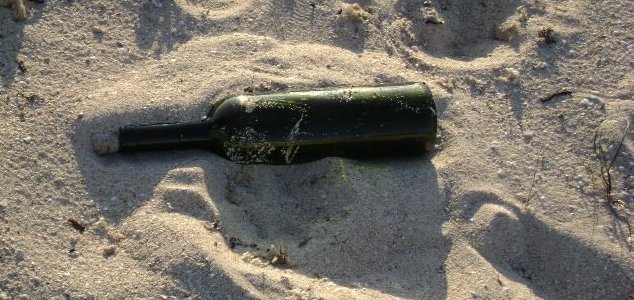 It is rare for a message in a bottle to be returned to its owner.

Image Credit: CC BY-SA 4.0 Dread83
A message in a bottle thrown in to the sea 17 years ago has been found and returned to the person who wrote it.
Emily Edwards was only 7 years old when, during a vacation in Wales, she wrote a quick note on a piece of paper, stuffed it in to a plastic bottle and threw it in to the waves.
Incredibly, 17 years on, she has now been reunited with the note after runner Sam Hammond discovered it on a beach 60 miles from where it had originally entered the sea.
Although the ink has faded, her name and post code are still clearly visible.
"I phoned my dad looking for confirmation that I wasn't going mad, but he confirmed that I did send the message as a 7-year-old," she said.
"Can't get my head around how it hasn't been picked up as litter or anything like that before now."
Edwards is now hoping that her daughter will one day write her own message in a bottle.
"It's a brilliant story to tell my little girl when she's older and we can try doing the same when she understands a bit more and hopefully maybe hers will come back one day," she said.
Source: Huffington Post | Comments (3)
Similar stories based on this topic:
Tags: Message, Bottle