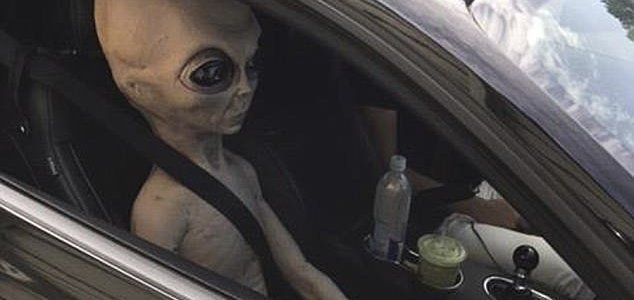 Was ET responsible ?

Image Credit: Alpharetta Department of Public Safety / Facebook
A van driver who had been in a road accident blamed extraterrestrial saboteurs for his misfortune.
The bizarre incident, which occurred on Highway 18 above Red Rock Wall, California on Wednesday, saw a white Ford E350 van overturn on the road for no apparent reason.
The driver, who reportedly become confrontational with both bystanders and highway patrol officers, remained adamant that 'aliens' had been responsible for what had happened to his van.
He stated that he did not want law enforcement on scene and demanded that a tow truck be sent.
Fortunately nobody was injured and the vehicle itself did not a pose a hazard to other road users.
The man's claims of alien intervention are now under investigation by California Highway Patrol.
Source: Mountain Reporter | Comments (17)
Similar stories based on this topic:
Tags: Accident, Aliens