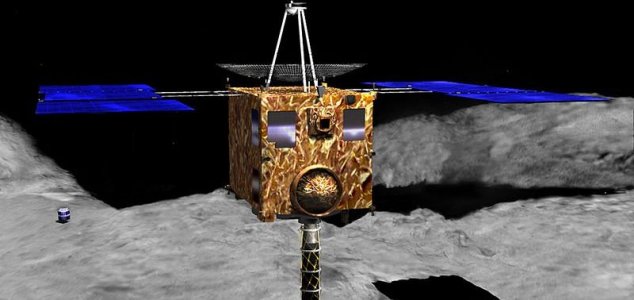 The landing was a complete success.

Image Credit: J.R.C. Garry
The successful landing follows on from the deployment of two small rovers back in September of last year.
There was a great deal to celebrate at the Japan Aerospace Exploration Agency (JAXA) command center today as the spacecraft, which launched back in 2014, landed on the surface of Ryugu.
Part of the agency's ongoing MINERVA-II1 program, the probe has been equipped with a special instrument designed to fire a small projectile in to the surface and expel material from underneath.
Its ultimate goal is to collect a sample and return it to the Earth for further study.
"We made the ideal touchdown in the best conditions," said project manager Yuichi Tsuda.
If all goes well, the sample will be returned to Earth next year.
Source: AOL News | Comments (17)
Tags: Ryugu, Asteroid