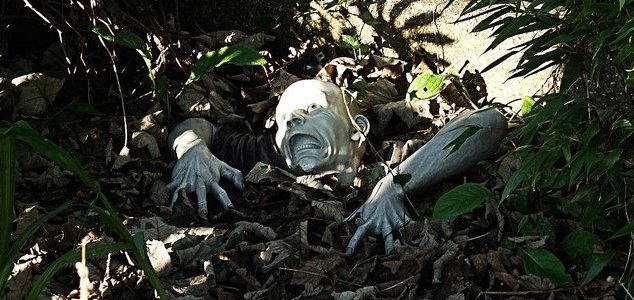 The experience was understandably traumatizing.

Image Credit: CC BY 2.0 Jim Linwood
Joanne Cullen had been visiting her parents' grave in Long Island when the ground swallowed her up.
The 64-year-old, who is from North Bellmore, had bent down to fix a bow on a wreath at the headstone when a sinkhole opened up beneath her, causing her to sink in to the ground up to her waist.
As the hole opened she also fell forward, hitting her head on the tombstone and cracking a tooth.
She recalls crying out for help however there was nobody around to assist.
According to her lawyer, Cullen became an 'emotional wreck' after the incident and now suffers from nightmares and headaches as well as a fear of walking through open fields.
"Getting sucked into your parents' grave when you go to visit them on a cool December afternoon with the sun going down... it's terrifying and traumatizing," he said.
The St. Charles Resurrection Cemetery has since been sued for a whopping $5 million.
It is believed that the sinkhole opened up due to an issue with how an adjacent grave was filled in.
Source: Fox News | Comments (18)
Tags: Grave, Sink Hole