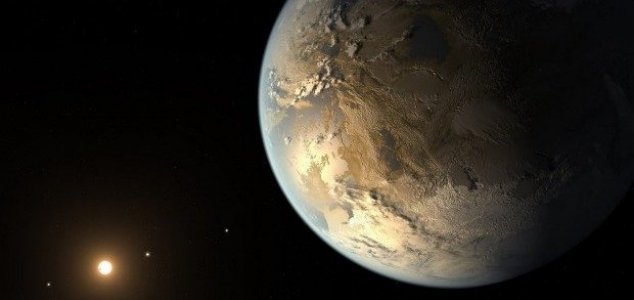 The discovery could help scientists identify habitable worlds.

Image Credit: NASA
Scientists have identified a potential new way to detect the presence of extraterrestrial life on distant worlds.
Until recently the presence of carbon monoxide in a planet's atmosphere was thought to be an indication of lifelessness, but now according to a new study, the opposite may in fact be true.
To reach this conclusion, study lead author Edward Schwieterman and colleagues used computer models to identify scenarios in which carbon monoxide could accumulate in the atmosphere of a planet that was teeming with life.
While chemical reactions prevent this colorless, odorless gas from accumulating in the atmosphere of the Earth today, in our planet's distant past the story would have been very different.
"That means we could expect high carbon monoxide abundances in the atmospheres of inhabited but oxygen-poor exoplanets orbiting stars like our own sun," said study co-author Timothy Lyons.
"This is a perfect example of our team's mission to use the Earth's past as a guide in the search for life elsewhere in the universe."
Once it becomes possible to analyze the atmospheres of extrasolar planets, these findings could prove invaluable in determining any given world's potential habitability.
"With the launch of the James Webb Space Telescope two years from now, astronomers will be able to analyze the atmospheres of some rocky exoplanets," said Schwieterman.
"It would be a shame to overlook an inhabited world because we did not consider all the possibilities."
Source: Phys.org | Comments (1)
Similar stories based on this topic:
Tags: Alien, Extraterrestrial, Extrasolar