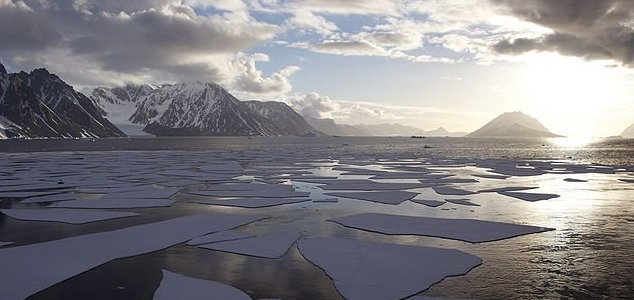 Flat Earthers will go to the ends of the Earth to prove their theory.

Image Credit: CC BY 2.0 Jason Auch
Flat Earth enthusiasts maintain that they can prove that the Earth is flat by finding 'the edge of the world'.
In the age of orbiting satellites, interplanetary spacecraft and a fully manned space station, the fact that the Earth is round (an oblate spheroid) is as indisputable as the nose on your face.
Remarkably however, there are still those who remain adamant that the Earth is actually flat.
Now several prominent flat Earthers are taking things one step further by planning an expedition to Antarctica where they hope to prove once and for all that everyone else has it wrong.
The icy continent - they argue - is in fact a huge wall that encircles the entire 'disc' of the Earth. By going there, they hope to demonstrate that it is the literal 'edge of the world.'
"All we have to do to shut this debate down once and for all is get the distance of the coast of Antarctica," said prominent flat Earther Jay Decasby.
"If we can get to the coast of Antarctica and sail all the way around it, we will get the distance that will prove it's the outer edges of flat earth and refute entirely every single argument anyone can possibly try to pitch for the sun-worshipping cult of heliocentrism."
Whether the expedition will ever actually get off the ground however remains to be seen.
Source: IFL Science | Comments (73)
Similar stories based on this topic:
Tags: Flat Earth