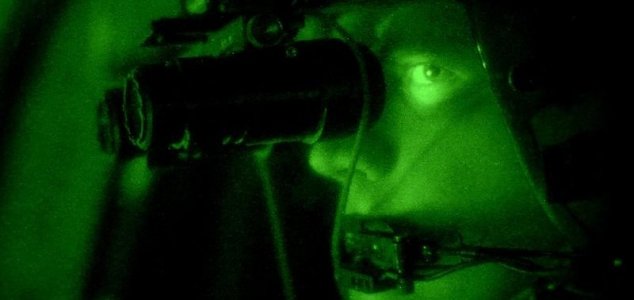 What did the helicopter pilot see that night ?

Image Credit: US Army
An air ambulance pilot wearing night vision goggles recently spotted an unknown object west of Las Vegas.
The sighting was reported at roughly 9pm local time on Saturday, March 16th approximately 15 miles to the west of central Las Vegas.
The pilot, who was flying an Agusta 119 Koala helicopter, described what he had seen to an air traffic controller who reported back that nothing unusual was visible on radar over the area.
The controller was particularly intrigued to learn that the pilot was only able to see the object using night vision goggles - thus raising questions over exactly what it could have been.
The radio exchange between the pilot and the controller can be heard below:
While the pilot did suggest that the object could be a balloon, it seems unlikely that he would have been able to see a small, unlit balloon several miles away, even with night vision goggles.
Efforts to obtain a more accurate description of the object have so far come up empty.
As things stand, the precise nature of what he saw that night continues to remain a mystery.
Source: The Drive | Comments (6)
Similar stories based on this topic:
Tags: UFO, Night Vision