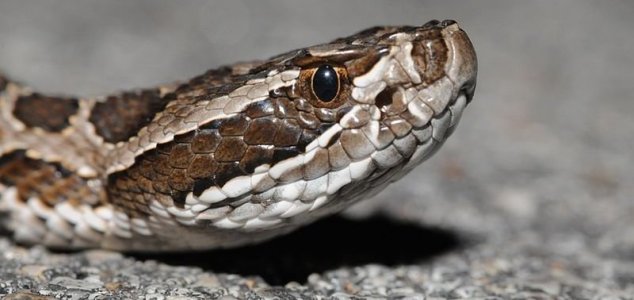 As if one rattlesnake wasn't bad enough...

Image Credit: CC BY-SA 3.0 Aaron Goodwin
A Texas man who recently crawled under his house to fix his cable found rather more than he had bargained for.
If you've ever had to call someone in to remove a snake from your home - spare a thought for this guy.
One Albany resident recently called in Big Country Snake Removal after discovering what he described as "a few" snakes underneath his house while trying to fix his cable TV.
"We arrived around lunchtime and as soon as I crawled under I could immediately see that there was far more than a 'few'," one of the firm's employees wrote on Facebook.
It turned out that there were a whopping 45 rattlesnakes in total hiding beneath the house.
Some footage from a news report covering the find can be viewed below.
Source: NBC News | Comments (12)
Tags: Rattlesnake