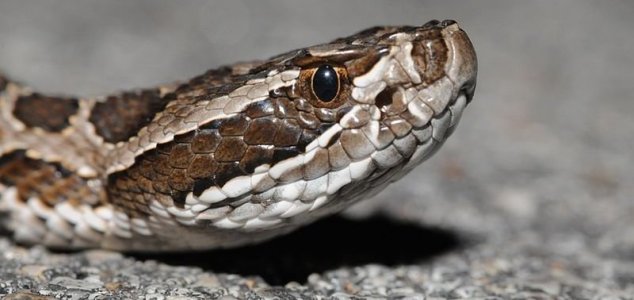 The stunt was never going to end well.

Image Credit: CC BY-SA 3.0 Aaron Goodwin
Emergency services were called out in Florida on Tuesday to attend a rather unusual incident.
Putnam County resident Ron Reinold had been playing around with a rattlesnake one of his neighbors had caught when he took things too far and almost lost his life in the process.
"Ron was just acting silly, you know ?" said Charles Goff who had originally caught the snake. "I guess he said he could kiss the devil and get away with it, but evidently he didn't."
As Reinold moved in to kiss the venomous reptile it lashed out, sinking its fangs in to his tongue.
When the emergency services arrived he was in a bad way and had to be airlifted to hospital.
His family have since revealed that he is doing well and is expected to make a full recovery.
Source: Action News Jax | Comments (38)
Tags: Rattlesnake