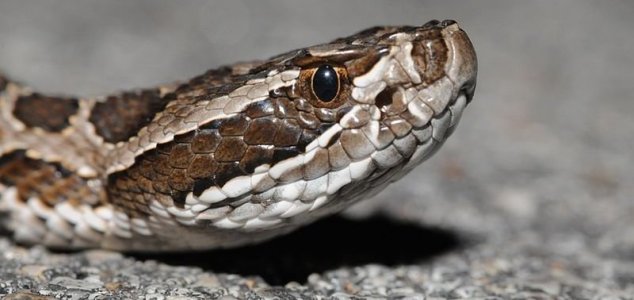 The rattlesnakes had managed to get everywhere.

Image Credit: CC BY-SA 3.0 Aaron Goodwin
A quiet residential property in Abilene turned out to be home to two dozen diamondback rattlesnakes.
The nightmarish situation began when young Isac Mcfadden came face to face with a snake that had slithered out of the lavatory after somehow navigating the pipes in the floor and walls.
When the boy's mother arrived on the scene she proceeded to attack the creature with a spade before calling a snake-removal business to come and take the remains away.
When Nathan Hawkins of Big Country Snake Removal arrived at the property however he found a further 23 diamondback rattlesnakes - 13 in the cellar and 10 more under the house.
This particular species, which is one of the deadliest in the United States, has a tendency to congregate during the winter, which was why there were so many of them in the building.
Fortunately, though, the firm was able to remove the reptiles safely and without harming them.
Source: Yahoo! News | Comments (10)
Tags: Rattlesnake