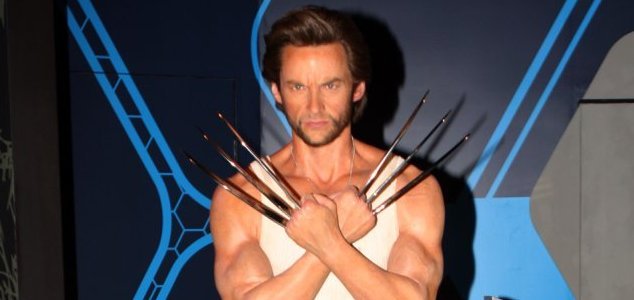 Wolverine's powers may actually be possible in the real world.

Image Credit: CC BY-SA 2.0 Eva Rinaldi
The extreme healing of the adamantium-clawed comic book mutant may not be as far fetched as it seems.
While Wolverine's ability to heal practically any wound within seconds is perhaps the least detached from reality of all the mutant powers in the X-Men comic books, achieving such rapid regeneration in the real world is a goal that continues to remain elusive.
Now though, researchers at Harvard University are beginning to unlock the potential of rapid healing by studying the various ways in which animals such as worms, salamanders and jellyfish are able to not only heal wounds, but regrow entire parts of their own bodies.
In the case of three-banded panther worms, scientists have even been able to identify the specific DNA responsible for activating a 'master control gene' called early growth response (EGR) which is responsible for turning rapid regeneration on and off.
By decreasing the activity of this gene, they were able to effectively disable this regenerative ability.
Crucially, humans are also believed to carry EGR, however its master gene is wired differently than it is in panther worms, meaning that there is still some way to go to understand how it can be tweaked to make full-body regeneration possible.
If this inherent human trait can be harnessed however - achieving Wolverine's regenerative powers in the real world may actually become a very serious possibility.
Source: Yahoo! News | Comments (17)
Tags: Wolverine, Healing