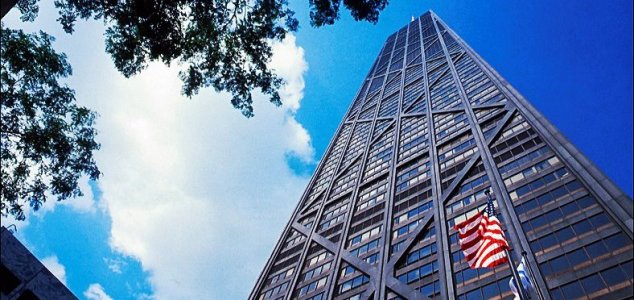 Skyscrapers have long proven deadly to migrating birds.

Image Credit: CC BY-SA 4.0 Nicolas G. Mertens
New research has revealed just how dangerous tall, reflective buildings are to wild birds in large cities.
While it is certainly no secret that skyscrapers cause a significant number of bird deaths, scientists now believe that the avian death toll could be as much as one billion birds per year.
The skylines of Chicago and Manhattan are particularly deadly, especially to migratory birds.
"They wind up landing somewhere that's unfamiliar, like a sidewalk somewhere," said conservationist Susan Elbin. "Then when daylight comes, and they want to get more food, they'll fly into a tree that they think is a tree, and it's really a reflected tree in some glass building."
"Then they'll slam into the glass, and then they die."
The problem is exacerbated by the fact that most birds migrate at night when it is cooler and are drawn towards the bright lights of the cities.
"Every time new scientific literature comes out, we learn more about the problem, and... we can pinpoint the best solutions using the science," said conservation biologist Kaitlyn Parkins.
One way that the number of bird deaths could be reduced would be to turn out the lights at night during certain migratory periods - a practice that some states have already started to adopt.
Implementing 'bird-friendly' building designs could also help to reduce the problem as well.
Ultimately though, it could simply be that skyscrapers and migrating birds just don't mix.
Source: The Guardian | Comments (12)
Similar stories based on this topic:
Tags: Skyscraper, Birds