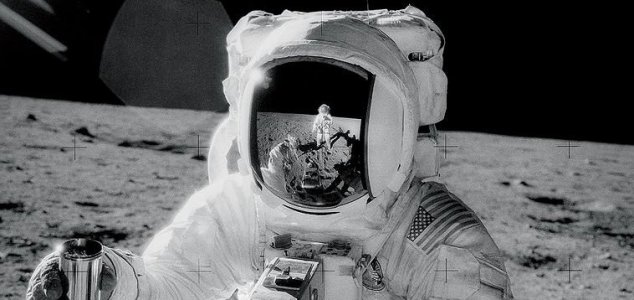 The Moon appears to have been getting smaller.

Image Credit: NASA
A new study has revealed that our lunar neighbor is getting smaller and experiences strong 'moonquakes'.
According to the research, the Moon has shrunk by approximately 50 meters over the last several hundred million years due to the gradual, ongoing cooling of its interior.
This, in turn, has made it slightly wrinkled (a bit like a raisin), which has created 'thrust faults' and caused sections of the crust to push up against other sections - producing moonquakes.
These lunar quakes are surprising strong - measuring up to five on the Richter scale.
"Our analysis gives the first evidence that these faults are still active and likely producing moonquakes today as the Moon continues to gradually cool and shrink," said senior scientist Thomas Watters from the Center for Earth and Planetary Studies.
The study looked at data collected by seismometers that were placed on the lunar surface by the Apollo astronauts between 1969 and 1977. The researchers were able to determine that 8 of the moonquakes picked up by these devices occurred in the vicinity of visible faults.
"We think it's very likely that these eight quakes were produced by faults slipping as stress built up when the lunar crust was compressed by global contraction and tidal forces, indicating that the Apollo seismometers recorded the shrinking Moon and the Moon is still tectonically active," said Watters.
Source: Stuff.co.nz | Comments (12)
Similar stories based on this topic:
Tags: Moon