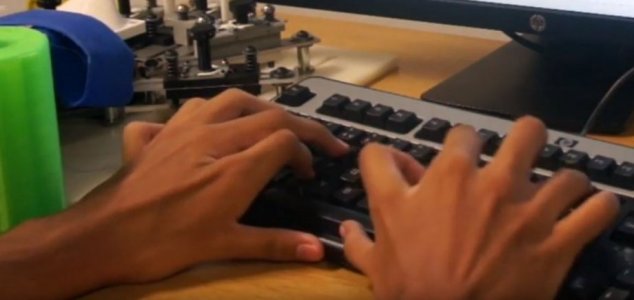 Shopping for gloves may still prove a challenge.

Image Credit: YouTube / Imperial College London
Individuals born with six fingers on each hand are able to perform tasks that usually require two hands.
In a recent study, an international team of scientists looked at the manipulation skills and abilities of individuals with six fingers as well as how the brain adapts to an above-normal number of digits.
It turns out that the additional fingers, far from being useless extras, can pick up and manipulate objects with just as much precision as the traditional five fingers that the rest of us are born with.
In some cases, they can even be used to perform complex tasks with just one hand.
The scientists discovered that the additional abilities of the two extra fingers are made possible by dedicated areas in the sensorimotor areas of the brain.
"Despite the extra finger increasing the number of degrees of freedom that the brain has to control, we found no disadvantages relative to five-finger people," said Prof. Dr. Etienne Burdet.
"In a nutshell, it is amazing that the brain has enough capacity to do it without sacrificing elsewhere."
The researchers now hope to harness the findings for use in the development of artificial limbs.
Source: Science Daily | Comments (12)
Tags: Fingers