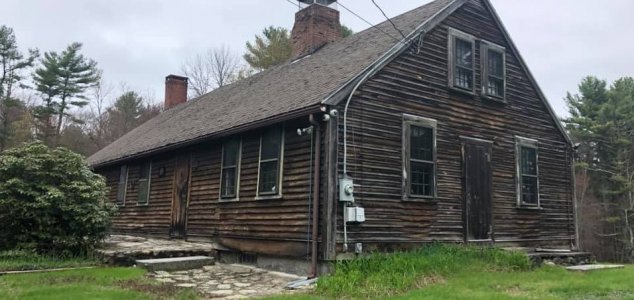 Would you want to live here ?

Image Credit: Facebook / Cory Heinzen
The remote Rhode Island farmhouse that inspired the popular movie has something of a sinister past.
The infamous abode, which was recently purchased by Cory Heinzen and his wife Jennifer, was once the home of the Perron family whose experiences at the house in the 1970s are well documented.
Cory, who has a keen interest in the paranormal, maintains that he has always been fascinated by Ed and Lorraine Warren whose investigation of the house inspired the movie 'The Conjuring'.
The story goes that a witch had cursed the property, dooming anyone who lived there.
The Perrons experienced all manner of unexplained occurrences which reportedly became increasingly sinister and threatening as time went on.
According to the house's new owners, surprisingly little has changed.
"We had doors opening, footsteps and knocks," said Cory. "I've had a hard time staying there by myself. I don't have the feeling of anything evil, (but) it's very busy."
"You can tell there's a lot of things going on in the house."
Source: Lad Bible | Comments (14)
Tags: The Conjuring