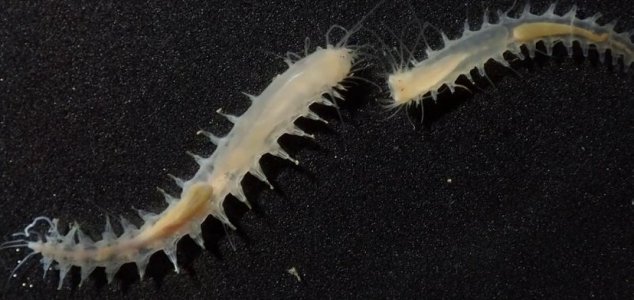 Small, but loud.

Image Credit: YouTube / Science Magazine / Isao Hirabayashi and Ryutaro Goto
A worm measuring a mere 29mm long makes one of the loudest sounds heard anywhere in the animal kingdom.
First discovered along Japan's Pacific coast two years ago, the species -
Synalpheus paraneomeris
- lives inside sponges where it patiently waits for its prey to come along.
It wasn't until marine biologist Ryutaro Goto from Kyoto University and colleagues recorded the sound made by these tiny creatures that the significance of their deafening popping sounds was realized.
At 157 decibels, the sound is almost equivalent to sticking your head inside a Boeing 747 jet engine.
Any sound exceeding 130 decibels has the potential to physically damage our ears.
Scientists believe that the worms make the sound by creating a cavity bubble using their thick pharyngeal muscles before forcefully exploding it open.
"A loud pop may be a byproduct of the rapid mouth attack, but it may also aid intraspecific communication," the team wrote.
You can hear the sound for yourself in the video below.
Source: Science Alert | Comments (2)
Similar stories based on this topic:
Tags: Worm, Sound