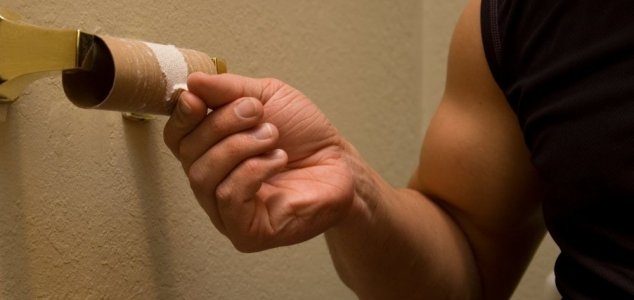 Can you beat De Frenne's record ? Would you even want to ?

Image Credit: sxc.hu
Eager to earn his place in the Guinness Book of Records, one Belgian man sat on a toilet for 116 hours.
When it comes to setting world records, most people would prefer to aim for something prestigious, but as is often the case, the easiest records to achieve also tend to be some of the most ridiculous.
Enter Jimmy De Frenne - a 48-year-old from Belgium who recently managed to set an unofficial record by sitting on a toilet for an insane 116 hours, which is the equivalent of about 5 days.
The 'throne', which wasn't actually plumbed in to anything, was situated in the main room of a bar in Ostend where patrons could drop in during the day to observe his record attempt.
During the stunt he was only permitted a 5-minute break every hour to stand up and stretch.
"Self-mockery is the best humor there is," he said. "Why am I doing this? Why not? There is nothing I like more than people making fun of me, because then I can do the same with them."
While De Frenne had originally intended to spend 165 hours on the toilet, he ultimately had to admit defeat early due to the discomfort of remaining seated for so long.
"I was very tired and my legs hurt," he said.
Efforts are now underway to have his achievement officially recognized by Guinness.
Source: UPI.com | Comments (12)
Similar stories based on this topic:
Tags: Toilet, Guinness World Records