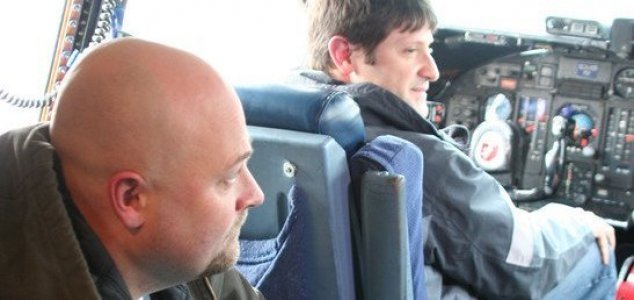 Ghost Hunters originally launched 15 years ago.

Image Credit: U.S. Air Force / Maj. Ted Theopolos
The former Ghost Hunters duo have found themselves presenting competing shows on separate channels.
Hawes and Wilson - two plumbers with a passion for the unexplained - originally found fame back in 2004 as two paranormal investigators who spent their spare time looking for evidence of ghosts.
The show was particularly well received during its early years due to Wilson and Hawes' focus on debunking the evidence that they found rather than assuming everything was paranormal.
Grant Wilson left the show in 2012 and Hawes announced that the show would be ending its relationship with the SyFy channel in 2016, effectively ending its 12 year run.
Recently however, much to everyone's surprise, it was revealed that Wilson would be returning for a rebooted Ghost Hunters on A&E with episodes airing every Wednesday from August 21 at 9 p.m.
The new show will be directly competing with Jason Hawes' new Travel Channel series
Ghost Nation
which will also star former Ghost Hunters regulars Steve Gonsalves and Dave Tango.
The news has re-sparked rumors that Wilson and Hawes may have fallen out just prior to Wilson's original departure from Ghost Hunters, which at the time he had blamed on the punishing schedule and a desire to focus on other projects.
Speculation has surrounded the relationship between the pair for years, although to date they have never admitted to falling out and both appeared together in 2016 on Hawes' radio show.
How their new roles presenting rival shows will impact their friendship however remains to be seen.
Source: Distractify.com | Comments (1)
Similar stories based on this topic:
Tags: Ghost Hunters, Grant Wilson, Jason Hawes