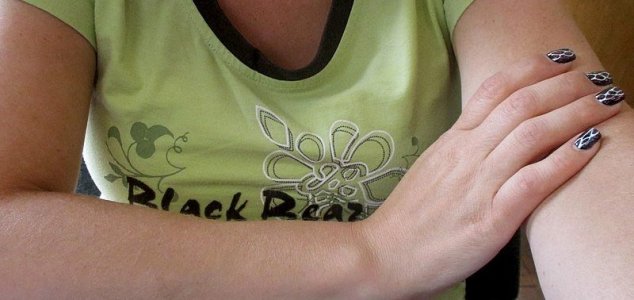 How pain works is more complex than anyone had realized.

Image Credit: CC BY-SA 4.0 Lupus in Saxonia
It turns out that our skin may be home to an entirely new organ and it is all to do with how we process pain.
Typically our skin registers pain through the sensitive endings of certain nerve cells which are connected to other cells known as glia - one type of which being Schwann cells.
In a new study, researchers in Sweden discovered that some of these Schwann cells form an extensive 'mesh-like' network that plays a direct role in how pain is perceived.
Given that this network is spread throughout the skin as part of a large, intricately connected system, the researchers believe that it should in fact be considered a whole new organ.
"Our study shows that sensitivity to pain does not occur only in the skin's nerve [fibers], but also in this recently discovered pain-sensitive organ," said senior study author Patrik Ernfors.
One caveat is that the study has focused primarily on mice so far, so further research will be needed to determine if this new organ works the same way in human skin (or if it even exists in humans at all).
If all goes well however, the discovery could prove invaluable in the development of new and effective types of painkillers as well as specific treatments for various pain-related disorders.
Source: Gizmodo | Comments (6)
Similar stories based on this topic:
Tags: Skin, Organ, Pain