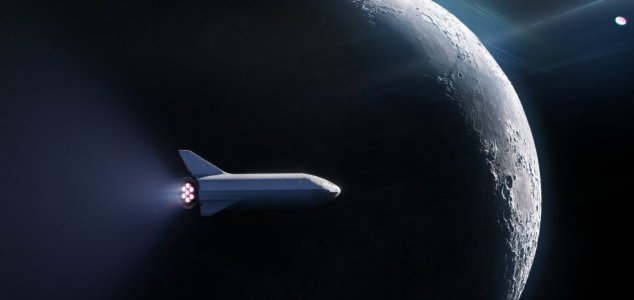 Musk is certainly not short on ambition.

Image Credit: SpaceX / Elon Musk
Elon Musk has hinted that SpaceX's next-generation interplanetary spacecraft could be absolutely huge.
Designed to serve as the reusable second stage of the Big Falcon Rocket (BFR), Starship (1.0) will be capable of carrying astronauts and cargo all the way to the surface of Mars.
The spacecraft has undergone several name changes since it was first announced, having previously transitioned from Mars Colonial Transporter (MCT) to Interplanetary Transport System (ITS).
SpaceX conducted its latest free-flight test of the Starship Hopper test vehicle back on August 27th, thus bringing the company one step closer to launching a full-scale prototype into orbit.
Not content with stopping there however, Musk has been contemplating another, even larger vehicle.
This 'Starship 2.0', he maintains, would be twice the size of the current spacecraft.
This would make it a whopping 240 meters tall and 18 meters wide with support for payloads of up to 800,000kg. Such a launch vehicle would need 60 Raptor engines just to get off the ground.
Of course it's still very early days to be contemplating Starship's successor, however it is always interesting to learn what Musk is thinking when it comes to the future of spaceflight.
It remains to be seen whether or not things will proceed the way he predicts.
Source: Universe Today | Comments (2)
Similar stories based on this topic:
Tags: Starship, SpaceX