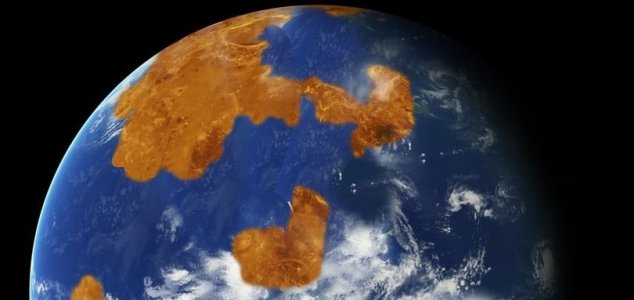 Could life have once existed on Venus ?

Image Credit: NASA
A remarkable new study has suggested that until relatively recently, Venus was much like the Earth.
With surface temperatures exceeding 860 degrees and crushing atmospheric pressures that are more than 100 times those found on our own panet, the conditions on Venus are undeniably hellish.
According to a new study however, things weren't always this way.
Around 715 million years ago, the conditions on Venus were a lot more hospitable, with a mostly nitrogen atmosphere and the possibility of liquid water on the planet's surface.
The only reason that the planet is not still like this today in fact is because of a catastrophic event that released vast quantities of carbon dioxide into the atmosphere.
Scientists have speculated that extensive volcanic activity may have been to blame.
"We need more missions to study Venus and get a more detailed understanding of its history and evolution," said Michael Way of the Goddard Institute for Space Science.
"However, our models show that there is a real possibility that Venus could have been habitable and radically different from the Venus we see today."
Source: Astronomy Now | Comments (23)
Similar stories based on this topic:
Tags: Venus