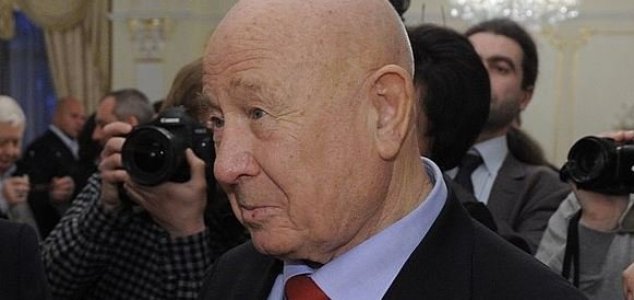 Leonov was also a writer and artist.

Image Credit: CC BY 4.0 premier.gov.ru
Alexei Leonov, who on March 18th, 1965 became the first person ever to walk in space, has died ages 85.
Born in Listvyanka in 1934, Leonov was one of just 20 Soviet Air Force pilots chosen to be part of the first ever cosmonaut training group in 1960.
His historic spacewalk occurred during the Voskhod 2 mission which saw him, alongside Pavel Belyayev, soar into the heavens before spending just over a day orbiting the Earth.
The spacecraft was equipped with a special inflatable airlock through which he could emerge.
Leonov spent approximately 12 minutes conducting a spacewalk outside of the capsule.
"[There was] an inky black, stars everywhere and the sun so bright I could barely stand it," he said.
While the mission was ultimately a success, it was fraught with problems. During the crew's return to Earth, an unexpected delay caused the spacecraft to miss its intended landing zone.
It ultimately ended up coming down in a remote forest where Leonov and Belyayev had to wait a whole two days to be rescued due to how inaccessable the area was.
Nonetheless, there is no denying the importance of what had been achieved.
Leonov, the last surviving cosmonaut from the Voskhod programme, died following a long illness.
"This is a loss for the whole planet," said Russian cosmonaut Oleg Kononenko.
Source: Phys.org | Comments (2)
Tags: Cosmonaut, Alexei Leonov