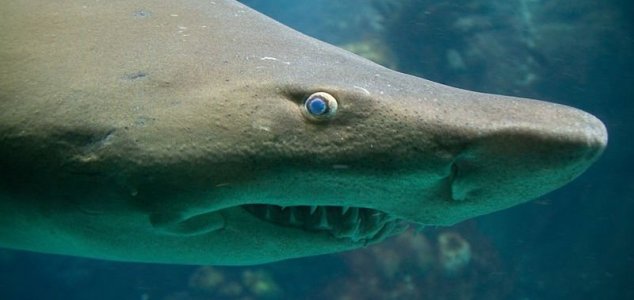 The tiger shark is one of the most dangerous species of shark.

Image Credit: CC BY 2.0 Tony Hisgett
An investigation has revealed the fate of a holidaymaker who recently went missing off the island of Reunion.
The unfortunate 44-year-old, who had been on holiday with his wife, was reported missing on Saturday afternoon after he failed to return from a solo swim in the sea.
The island of Reunion, which is a French overseas territory in the Indian Ocean, is a hotspot for shark attacks, leading to swimming and surfing being banned along large swathes of its coastline.
The investigation into the man's disappearance would go on to take a dark turn when one of five large sharks caught off the island was found to have a human hand in its stomach.
Tragically, the hand was wearing the missing man's wedding ring.
"It is feared that the hand belonged to a tourist who was reported missing on Saturday afternoon by his wife," said one of the investigators. "The tourist and his wife were spending a week on the island and he had gone out swimming in the Hermitage Lagoon, off Saint-Gilles, alone on Saturday."
"When he did not get back, his wife sounded the alarm, and a full search was launched, involving boats and a helicopter. Divers searched around a coral reef in the area, and there were also patrols on land involving sniffer dogs. Sadly, the man could not be found."
While authorities are still working to positively identify the hand, the missing man's wife has already confirmed that the ring is his.
It appears that he was either attacked and killed by the shark or drowned and devoured afterwards.
Either way, it is a tragic end to what should have been a holiday of a lifetime.
Source: Herald Scotland | Comments (10)
Similar stories based on this topic:
Tags: Shark, Reunion