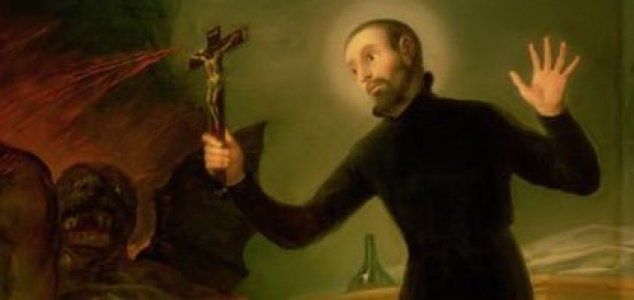 Some exorcists have been called upon hundreds of times.

Image Credit: Public Domain
A young couple was forced to flee from their house in Hull, England after a spate of paranormal disturbances.
While the 1973 movie 'The Exorcist' is most assuredly fictional, ghosts and demons are actually taken very seriously by the Church - so much so in fact that even to this day, there exist actual real-life exorcists who offer their services to those who need them.
One particularly notable example of an exorcist in action occurred back in 2011 and involved the case of a young couple who had been tormented by what they believed to be a malevolent force.
Over the course of three years, they experienced strange sounds, objects being thrown around, electronics being switched on and off, sightings of unknown figures and mysterious voices.
The woman's mother even claimed to have been 'choked' whenever she visited the house.
Everything changed however when Reverend Tom Willis was called in to conduct an exorcism.
"The blessing was quite routine but I rarely feel anything and I have never seen a ghost," he said. "Hauntings are usually lonely spirits that have refused to move on."
"What I do brings relief to both the spirit and those bothered by it."
"I sometimes get a feeling but, for the most part, I just let God deal with it."
Sure enough, within a week of his visit the couple started to feel a lot better about the house.
"I can breathe again now," said the woman. "It is like the house has filled with fresh air. It feels strange, like I have my house back."
Her husband agreed, adding - "While everyone was upstairs, I started to feel a lot better. The cold feelings I've been having have gone."
Sadly Reverend Willis, who carried out hundreds of exorcisms, died back in 2014.
Whether or not you happen to believe in ghosts and demons however, there is no denying the impact that Willis and others like him have had on the lives of those who do.
Ultimately perhaps, such cases are, above all, a testament to the power of belief.
Source: Hull Daily Mail | Comments (15)
Similar stories based on this topic:
Tags: Poltergeist, Exorcism