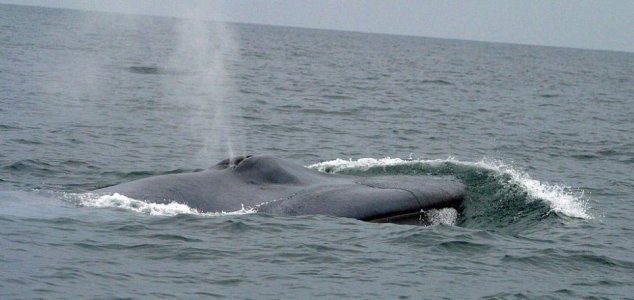 Whale hearts are capable of beating very slowly.

Image Credit: NOAA
Biologists have successfully recorded the heartbeat of the world's largest creature for the first time ever.
Measuring up to 100ft in length and weighing in at more than 200 tons, the blue whale is the largest and heaviest living creature to have ever existed in the entire history of the world.
Suffice to say, such a large animal also needs a large heart and the blue whale's is truly gigantic - growing to around the size of a golf cart and weighing in at up to 400 pounds.
Now in a renewed effort to learn more about these gentle giants, scientists have for the first time ever succeeded in using a special suction-cupped pulse monitor to measure the heart rate of a blue whale as it dove and resurfaced over the course of nine hours.
During these dives, its heart rate went from 34 beats per minute at the surface to a staggering two beats per minute at the deepest depths - a result that was much lower than expected.
"Animals that are operating at physiological extremes can help us understand biological limits to size," said lead study author Jeremy Goldbogen from Stanford University in California.
"They may also be particularly susceptible to changes in their environment that could affect their food supply. Therefore, these studies may have important implications for the conservation and management of endangered species like blue whales."
Source: Live Science | Comments (3)
Similar stories based on this topic:
Tags: Whale