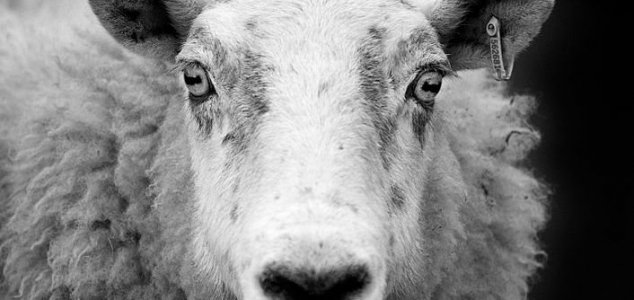 Someone has been targeting farm animals.

Image Credit: CC BY-SA 3.0 George Gastin
A spate of unsolved animal killings involving occult symbolism have been reported in the south of England.
The strangeness began on November 19th when a dead ewe was found by an unsuspecting member of the public (who has remained anonymous) on Penn Common Road in the village of Bramshaw.
Whoever was responsible for killing the animal had painted a number of occult symbols on its body including a pentagram, a star, a reverse cross and the number '666'.
"It's sickening, I was genuinely shocked to find something like that in the forest, I couldn't believe it," said the local resident who found the ewe.
"Why would somebody do this to a sheep, the poor thing. There are some strange people around."The mystery deepened further still when three cows were also found with similar wounds and it was discovered that the culprit(s) had also painted an inverted cross and '666' on the local church.
"The attacks on the animals have left people quite disturbed and scared, particularly people who have animals in the forest," said Rev David Bacon.
A full police investigation is currently underway.
"The New Forest, like many rural areas, has a historical association with witchcraft so that draws some people and some of the local shops trade on that but it's normally more about fairies," said Tony Hockley, chairman of the Commoners Defence Association (CDA).
Source: Wales Online | Comments (14)
Tags: Occult