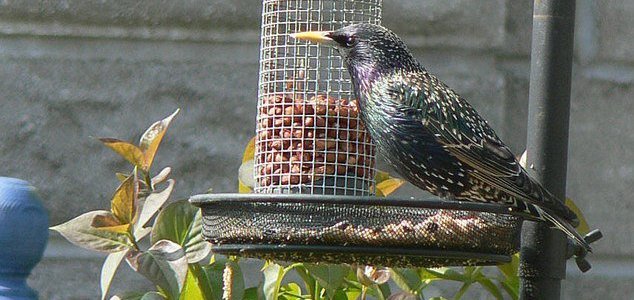 Starlings are considered a 'red list' species in the UK.

Image Credit: CC BY-SA 2.0 Mick Lobb
Authorities are investigating what might have caused an entire flock of starlings to suddenly drop dead.
The alarm was raised by Hannah Stevens who had been driving to a doctor's appointment along a road near Llyn Llywenan, Wales when she spotted a huge flock of starlings in the sky.
When she returned an hour later, the same stretch of road had become littered with their corpses.
"She thought, 'Oh, that was a large number of birds', and then on her way back she found them all dead in the road," said her partner Dafydd Edwards.
"She phoned me and she said she couldn't believe what she had just seen. It was very distressing."
"My gut instinct is that they have been poisoned, but we don't know. It is hard to say really."
Local police and wildlife authorities have since launched an investigation into the incident.
"We don't know how its happened," said one officer. "There are approximately 225 dead starlings and many others on the hedge either side."
"We'll need to seize some of them with the view to have them examined to look for poison or anything that might have killed them."
"If you have any information or saw anything because it is very strange then please let us know."
Source: Sky News | Comments (9)
Similar stories based on this topic:
Tags: Birds