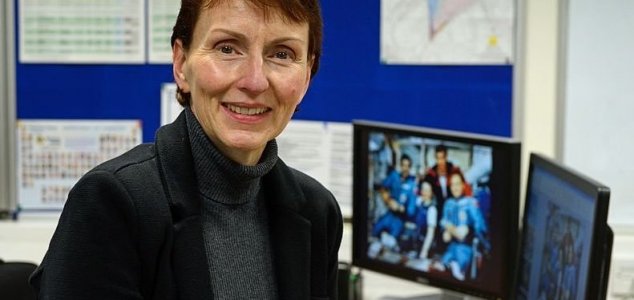 Sharman was the first Brit in space.

Image Credit: CC BY-SA 4.0 Anne-Katrin Purkiss
Britain's first ever astronaut - Dr. Helen Sharman - is certain that we are not alone in the universe.
The first woman ever to visit the Mir space station, Sharman blasted off aboard a Soyuz spacecraft as part of the UK's project Juno on May 18th, 1991 and spent approximately 8 days in space.
Competition for the position had been fierce and she was picked from over 13,000 candidates.
"Self-belief and a can-do attitude changed my life," she said. "I ticked all the boxes, but thought they wouldn't choose me so I wouldn't bother [applying]. By the time I got home I'd realized that if I didn't actually apply, then they couldn't choose me."
Now, more than 28 years on from her brief spell in space, the memory of the trip is as strong as ever.
"There's no greater beauty than looking at the Earth from up high," she said.
"I'll never forget the first time I saw it."
On the topic of extraterrestrial life, Sharman remains confident that we are not alone.
"Aliens exist, there's no two ways about it," she told
Observer Magazine
. "There are so many billions of stars out there in the universe that there must be all sorts of forms of life."
"Will they be like you and me, made up of carbon and nitrogen? Maybe not."
"It's possible they're right here right now and we simply can't see them."
Source: Telegraph | Comments (78)
Similar stories based on this topic:
Tags: Alien, Extraterrestrial