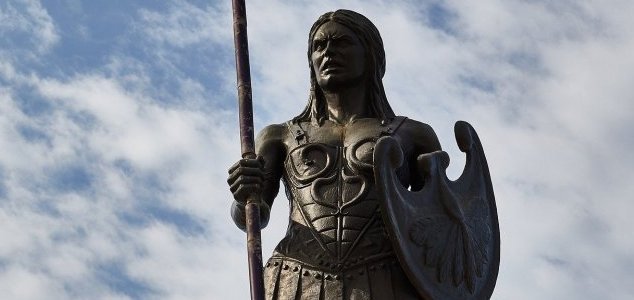 Did the Amazons actually exist ?

Image Credit: mistytableau / Pixabay
Far from being the stuff of fiction, the warrior women of ancient Greek lore may have been the real deal.
These days when you think of the Amazons, you tend to picture the fierce warriors of Themyscira in DC Comics' 'Wonder Woman' movie adaptations, but now thanks to a recent archaeological discovery, it seems more likely than ever that these bow-wielding female fighters were not entirely fictitious.
According to reports, four female skeletons have been unearthed in a tomb in western Russia complete with arrowheads, spears and horseback-riding equipment.
"For a while, people have assumed that myths about the Amazons that the Greeks told were just fantasy," said Amazon expert and author Adrienne Mayor.
"Now we have proof that those women did exist and that the lives of those women warriors really did influence the Ancient Greek ideas and visions of what they said about the Amazons."
Out of the four bodies in the grave, the youngest was thought to have been just 12 or 13 years old while the oldest, who was wearing a golden ceremonial headdress, was around 45 to 50.
"This was an egalitarian society," said Mayor. "The fact that you have a range of ages is important because people previously thought that mothers wouldn't be out fighting because they had children."
"In these small tribes on the harsh steppes, it makes sense that every single person has to have the same skills and competence to defend the tribe as necessary."
Expedition leader Valerii Guliaev has described the discovery as a 'unique find'.
"The Amazons are common Scythian phenomenon," he said. "Separate barrows were filled for them and all burial rites which were usually made for men were done for them."
Source: Washington Post | Comments (22)
Similar stories based on this topic:
Tags: Amazon, Warrior