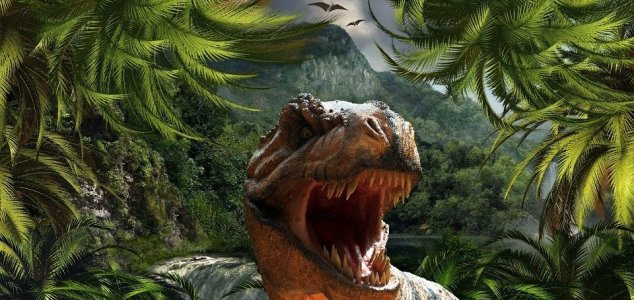 Scientists now believe that the asteroid was almost entirely to blame.

Image Credit: PD - Pixabay / AzDude
A new study has suggested that it was an asteroid strike, not volcanism, that ultimately wiped out the dinosaurs.
To determine this, Southampton University's Prof Paul Wilson and colleagues analyzed samples of sediment retrieved by drilling deep beneath the North Atlantic seafloor.
Their findings indicated that while there was a period of destructive volcanism at the end of the Cretaceous, it was not responsible for causing the extinction of the dinosaurs.
In all probability, it would have been over and done with long before the asteroid even struck.
"The deep ocean sediments are packed full of these microscopic marine organisms called Foraminifera," said Prof Wilson.
"You get about a thousand of them in a teaspoon of sediment. And we can use their shells to figure out the chemistry of the ocean and its temperature, so we can study in great detail the environmental changes that are occurring in the run-up to the extinction event."
"And what we discovered is that the only way in which we can get our (climate) model simulations to match the observed temperature changes is to have the volcanic emissions of harmful gases done and dusted a couple of hundred thousand years before the impact event."
"We find the impact event is exactly contemporaneous with the extinction."
The asteroid strike itself would have been absolutely devastating.
Immediately upon impact, it would have produced huge tidal waves and massive fires while filling the planet's atmosphere with a deadly cocktail of choking smoke, dust and debris.
In the years that followed, survival for the remaining dinosaurs would have been all but impossible.
Source: BBC News | Comments (2)
Similar stories based on this topic:
Tags: Dinosaurs, Asteroid, Extinction