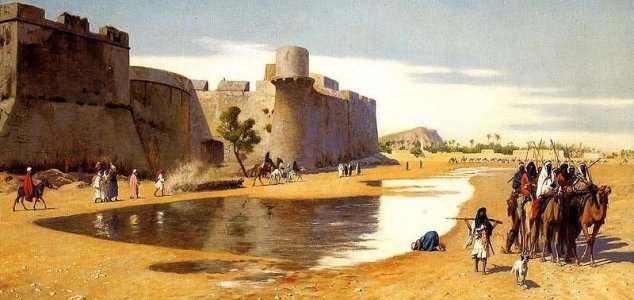 It is now possible to hear the voices of the dead.

Image Credit: Jean-Loon Gerome
The voice of an ancient Egyptian man who died 3,000 years ago has been recreated for the first time.
To achieve this, scientists from several British universities began by scanning the remains of Nesyamun - a priest from Thebes who lived during the reign of Pharaoh Ramses XI.
The team then created a precise replica of his voice box using 3D-printing, before combining it with an artificial larynx to synthesize an audible vowel sound.
The experiment was particularly apt as Nesyamun would have been praised for his voice when he was alive owing to the fact that his various ritual duties would have almost certainly included singing.
It was even his express wish that he be heard in the afterlife.
"It's actually written on his coffin - it was what he wanted," said archaeology professor John Schofield from the University of York. "In a way, we've managed to make that wish come true."
While there is still some way to go before the reproduction of his voice can be used to recite full sentences, this is the first time that a technique such as this has ever been used to bring back the voice of someone who has died.
The sheer age of his remains makes the achievement all the more remarkable.
You can hear the vowel sound recreation in the video below (skip to 00:28s).
Source: BBC News | Comments (9)
Similar stories based on this topic:
Tags: Mummy, Voice