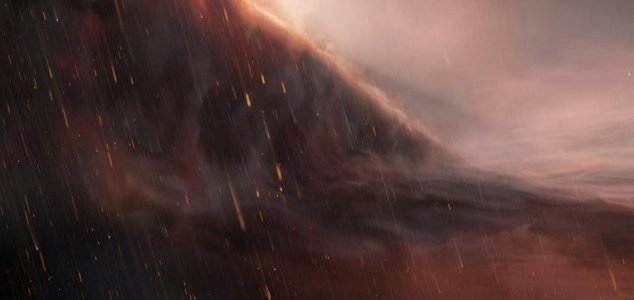 You wouldn't want to set foot on this hellish world.

Image Credit: ESO / M Kornmesser
Scientists have identified an extrasolar planet with some of the most hostile surface conditions ever seen.
Situated 640 light years away in the constellation Pisces, the planet, which is known as Wasp-76b, orbits an ultra-hot gas giant at a mere three percent of the Earth's distance from the Sun.
This extremely close proximity results in some truly nightmarish surface conditions which include temperatures of up to 2,400C, winds of up to 10,000mph and rainstorms consisting of molten iron.
The planet is also tidally locked, meaning that one side always faces away from its star.
The latest observations of this hellish world come courtesy of a new instrument on the Very Large Telescope in Chile - the Echelle Spectrograph for Rocky Exoplanets and Stable Spectroscopic Observations (or Espresso) which was designed to hunt down new Earth-like worlds.
"It's a kind of world we can't imagine easily because we don't have anything like that in our solar system," said study co-author Christophe Lovis from the University of Geneva.
Suffice to say, this planet is just about the last place you'd expect to find signs of alien life.
Source: The Guardian | Comments (0)
Similar stories based on this topic:
Tags: Extrasolar, Planet