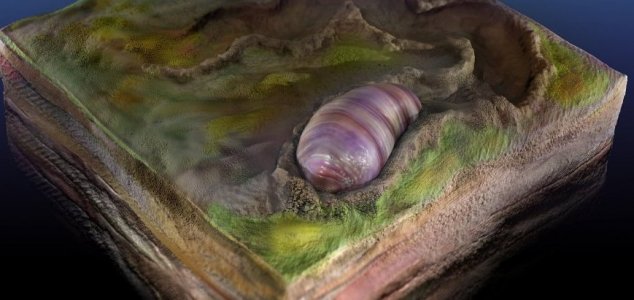 A glimpse into the past.

Image Credit: Sohail Wasif / University of California Riverside
Scientists have identified a worm-like creature that thrived on our planet some 555 million years ago.
Smaller than a grain of rice, this tiny creature, which was unearthed in the Ediacaran Period deposits of Nilpena, South Australia, is the earliest known forerunner of both humans and animals.
Known as
Ikaria wariootia
, it is the earliest known example of a bilaterian - a type of organism that has a front and back, two symmetrical sides and two openings on its front and rear connected by its gut.
The appearance of this basic, yet critical form paved the way for a wide variety of more complex organisms and it is the basis for everything from the largest dinosaurs to the tiniest insects.
"The origin and early evolution of bilaterians is a huge question for evolutionary biologists and paleobiologists because, of course, we are bilaterians," said study co-author Prof Mary Droser.
"It is a natural instinct to want to know when our ancestors first appear[ed] and what they look[ed] like."
Droser, along with doctoral graduate Scott Evans, made the discovery by using a three-dimensional laser scanner to examine tiny fossilized burrows found in the rock.
"We thought these animals should have existed during this interval, but always understood they would be difficult to recognize," said Evans.
"Once we had the 3D scans, we knew that we had made an important discovery."
Source: Phys.org | Comments (4)
Similar stories based on this topic:
Tags: Ancestor, Bilaterian