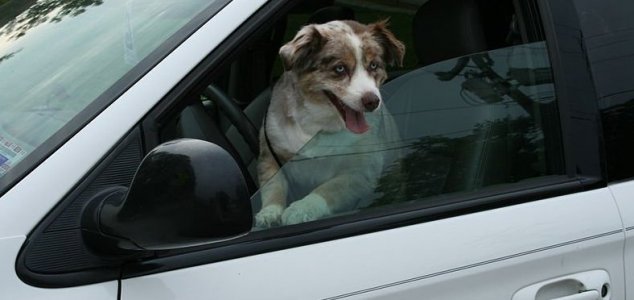 Dogs don't make good car drivers.

Image Credit: CC BY-SA 4.0 Ildar Sagdejev
No, teaching your dog how to drive a car is not an appropriate use of your time during self-isolation.
Officers in Washington State found themselves in a high-speed car chase on Sunday after members of the public called the authorities to report a vehicle that was driving erratically.
The car's driver tried to escape the cops at speeds of up to 100mph before officers were eventually forced to use spike strips to bring the speeding culprit to a standstill.
When they approached the car however, they discovered a dog in the driver's seat.
The owner, who had been steering, told police that he had been teaching the dog to drive.
"I wish I could make this up," said State Trooper Heather Axtman. "I've been a trooper for almost 12 years and wow, I've never heard this excuse. I've been in a lot of high-speed chases, I've stopped a lot of cars, and never have I gotten an excuse that they were teaching their dog how to drive."
The dog's owner has since been arrested and charged with a string of offenses including reckless endangerment, driving under the influence and felony eluding.
The dog is now being cared for at a local animal shelter.
Source: Lad Bible | Comments (9)
Similar stories based on this topic:
Tags: Dog, Car